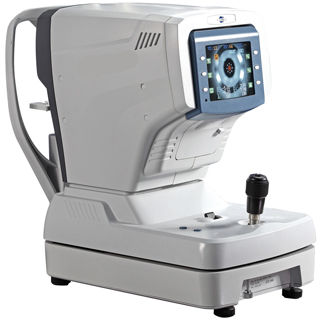 AR92 AUTO REFRACTOMETER
RK92 AUTO REFRACTOMETER-KERATOMETER
Can connect to Auto phoropter AP72 and AP76.
1.tiltable color screen.
2.auto detachment printer
3.auto tracking optical system
4.motorized chinrest
Auto tracking optical system
Use the ARM processor and the latest domestic image processing, the system is fast and the image is clear.
Japan's mature optical path system, , humanized automatic mist measurement process , to reduce the error caused by adjustment, more precise measurements.
Light rack with integral casting , CNC machining, measuring system, is more stable , good consistency.
5.7' tiltable color LCD for user friendly operability.
PD Automatic measurement function, automatically PD value.
One key lock function, quickly locking mobile platforms.  
Motorized chinrest
Auto detachment printer
Measurement mode

 

 

REF mode

Refractive measurement

 

 

Refractive measurement

Vertex Distance

0.0,12.0,13.75,15.0 mm

Sphere

-20.00~+20.00D

(0.12/0.25D step)(VD=12mm)

Cylinder

0.00~±10.00D (0.12/0.25D step)

Axis

1°~180°(1° step)

Pupil Distance

30~85 mm

Min. pupil diameter measurable

2.0mm

Target

Automatic fogging target

Corneal curvature measurement

Radius of curvature

5~10mm(0.01mmstep)

Corneal Refraction

33.00~67.00D(0.12/0.25Dstep)

Corneal Astigmatism

0.00~-15.00D(0.12/0.25Dstep)

Angle of corneal

1°~180°(1°step)

Corneal diameter

2.0~12.00mm

Hardware specification

Monitor

5.7 inch Color LCD

Printer

Auto detachment printer

Power saving function

OFF, 5, 15 mins (selectable)

Power supply

AC110~220 V,50/60HZ